The NDIS started in 2013.
Many more service providers have become available for people with disabilities since then.
Supported Living Coordinates providers provide assistance and support to people with disabilities.
In order to become a registered service provider, one must pass certain tests set by the NDIA, which are checked by an auditor.
People with disabilities can benefit from this as well as suffer from it.
The best part is that those with disabilities are able to choose more providers of services.
The issue is that many service providers aren't competent to assist disabled people in the manner they claim they can.
This means that people might not receive the best service.
We've got some advice to help you choose the right service supplier.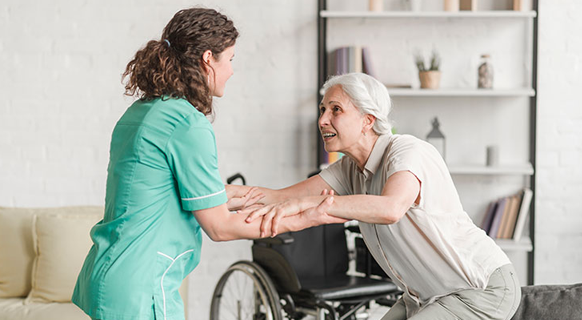 Tips On How To Find A NDIS Service Provider?
1. Write down what you require?
It is important to determine exactly what you would like and what support you might require.
Make a list of questions you'd like to ask your service provider.
This will enable you to decide which provider you choose is the right choice for you.
2. Are you in need of assistance?
It isn't easy to find the ideal service provider.
You may be able to get assistance from a NDIS Specialist Support Coordination.
A Support Coordinator knows a lot about NDIS and also has the knowledge to assist individuals to get the most effective NDIS plans.
They can help you identify the best service provider.
They can assist you to complete any forms or agreements.
A service contract is a legal agreement between you and the service provider. It stipulates what you are willing to pay from the NDIS budget.
Learn more about NDIS Services here.
3. Find as much information as possible?
Check the web and read reviews about the service provider you're interested in.
A review is a feedback message that someone leaves after receiving an item or service.
You can also contact the service provider, or visit their offices and chat with them.
Your family and friends could assist you in finding the most information you can.
4. Find out if they're capable of providing what you require?
Qualified refers to having the appropriate levels of skill and know-how to offer the service.
Find out if this service will work for you and is what you would like it to accomplish.
You can also ask to talk with other users who have tried the service and discover what they have to say about the service.
If you are managing your own plan then you have the option to use an unregistered or registered service provider
5. Find out what it will cost you?
Find out how much the service provider is asking for.
If you are paying for the service, it should satisfy your needs in a proper manner.
If something is expensive, this does not mean that it's the best product.
Find out how other service providers cost their customers.
6. Does the service provider work for you?
Service providers could be beneficial for certain people, however they're not ideal for other individuals.
You should be secure and at ease when speaking with your service provider.
Be sure they are able to answer all of your concerns
Ensure that they are listening to you.
A service provider close to your home and is simpler for you to get to
Verify that their office is open to you.
Before you begin working with a service provider , it is essential to sign an agreement for services. Locating the best service provider doesn't have to be difficult. You can contact your NDIS Service Provider for assistance. Strong & Capable can also offer assistance. Check out the blog for 10 reasons why the NDIS is needed.