When it comes to flexible disability support that gives every National Disability Insurance Scheme (NDIS) participant in Victoria agency, Supported Living Services , your wish is our order. We make sure those who apply for NDIS receive the most from their NDIS funds as the preferred NDIS Registered Providers in Australia's Northern Suburbs. Your integrated NDIS strategy will soar to new heights with the help of our devoted team. We are committed to enhancing your capacity to live independently in your neighborhood.
Prior to registering for the NDIS, prospective participants select the services based on their particular sets of disability needs and daily requirements. These top-notch services can be obtained right from the comfort of home by those who qualify for the NDIS.Participants in our care have incorporated some of the most popular services, such as gardening and personal care, into their NDIS plans.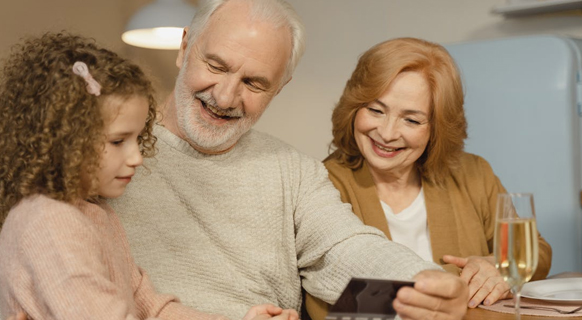 We give each NDIS participant a clean, well-maintained home while also giving them more free time to engage in social activities in the neighborhood. Both of these in-home disability supports are covered by the NDIS plan's "Assistance with Daily Life" - "Core Supports" category.
Ms L's Journey to Independent Living with Supported Living Services & NDIS
We enjoy hearing about the participants' personal experiences as part of our disability support and NDIS funding. We are motivated when we learn about their experiences and current life circumstances. They motivated us to offer dependable services that our customers loved.
We at Supported Living Services are pleased to share Ms. L.'s experiences as an NDIS participant. With the help of our adaptable disability support, Ms. L has evolved into the person she always wanted to be. Supported Living Services offer Personal Care and assist Ms. L in performing household duties. Let's hear from Ms. L. and have a look at his motivating metamorphosis thanks to support living services.
*Remark: Ms. L. gave her permission for us to share the story. To preserve the privacy of the family, the name has been changed.
How It All Began
I consider myself to be a "can-do" individual. And yet, while I was working as an art curator, I was suddenly struck by a stroke. This unfortunate event caused paralyzation on one side of my body (hemiplegia).A blocked artery caused a stroke in my left brain, which I experienced. Both my vocal communication and my ability to move my right side of the body were impacted. After that, I spent the majority of my time in bed and was in constant need of assistance. I was a bachelor living by myself in a rented room directly above a coin-operated laundry. I can no longer walk up the steep stairway to my house due to my temporary infirmity.
Furthermore, because I live alone, I was unable to perform simple household chores and personal hygiene maintenance. I've been in a funk because of all of these unlucky and unforeseen events. At the same time, the adjustment made me feel completely overwhelmed. I can still picture myself lying on the hospital cot, my mind racing with worry. I was considering the prospect of being homeless because I didn't have any close friends at the time. Surprise! The proprietor of the self-service laundry facility and my roommate came to the rescue. He assisted me and requested assistance from Supported Living Services to apply for the NDIS.
Fate Has Brought Me to Supported Living Services
I appreciate Mr. A, the proprietor of the self-service laundry. He was a huge help to me when I checked my NDIS registration and eligibility. Mr A scouted some nearby NDIS service providers before becoming an NDIS participant.I want to receive comprehensive disability support while still having the same freedom of choice as a non-disabled person. And with that, fate has brought me to Supported Living Services . Mr A and I learned about Supported Living Services through word of mouth amid the community of Bundoora, Victoria. As a temporary resident recovering from a temporary disability, Supported Living Services provide more than just Short Term Accommodation (STA). It offers personal care services and high-quality disability support in addition to housekeeping chores.
In order to make their extensive disability support and care services more accessible, Supported Living Services also set up a support coordinator. Their assistance actually aids in my understanding of what my NDIS plan should entail. I also discovered how to maximize the benefits of my NDIS money. When I learned how accommodating and friendly Supported Living Services is when it comes to providing handicap support, my interest was piqued. I was eager to realize the goals I set for myself.
selecting Supported Living Services I truly believe that choosing was one of the best choices I ever made. Despite my bias, I wholeheartedly support their view of human rights for all people. Additionally, they work hard to give us every opportunity to always be our best selves.Throughout my NDIS journey, members of their support staff have been by my side at every turn. With my transition from the hospital to their short-term accommodations, they make me feel at ease (STA). I get to be in a close-knit STA that is accessible to those with disabilities in addition to interacting with a speech therapy service. The carers are truly excited to assist me with the household chores and personal care that I needed the most.
Breaking The Barriers with Supported Living Services & Art Heals
I won't even attempt to pretend that learning how to live in another country was simple. And to be completely honest, taking a sabbatical from my duties as an art curator seemed strange. Due to my declining mental health and physical issues, I felt hollow and unmotivated in life. Since I started living alone while I was in boarding school, I have never felt more useless in my life. My love for art, however, has never lessened since my stroke. Well, despite being partially paralysed, I still want to continue creating art. When I discovered Supported Living Services after submitting my NDIS application, I could not be happier. In the setting given by Supported Living Services , I can recover and accomplish what I want when I want
More than just personal care and household chores were handled by my compassionate caregivers. By bringing my paints and canvas, they go above and beyond. Even though I can't draw as well as I used to, the mere sight of these art supplies has somehow inspired me overall. I was more inspired and motivated to go to speech and physical therapy. I was hoping that one day I would be able to get back on track and express my creativity once more. As cliché as it might sound, art heals, so does under the care of Supported Living Services . After a few months of physio,From the comfort of my home, I was able to pick up brushes and make vibrant strokes that make my heart sing. Along with other NDIS participants, I even enrolled in local art and craft classes where we all created drawings.
Maintaining My Dignity & Independence
I find it extremely awkward to discuss personal care issues, particularly those pertaining to general hygiene, due to my ego. I initially had a hard Accepting help takes time. My personal carer, however, did his best to restore my dignity and independence. During casual conversations, he explained the importance of maintaining general hygiene. As a result, I am able to be myself throughout the process.
My personal care support professional also made sure that I felt at ease with his help. This is primarily because I occasionally find some personal care procedures to be difficult.I receive attentive assistance with showering, using the restroom and exiting, grooming, dressing, and so much more. His assistance and disability support have made me more aware of the need for mobility. I understand that I need to better care for my body. In addition, I have had some bladder problems since leaving boarding school, which makes me urinate more frequently. I am incredibly appreciative of my caregiver's tolerance. He helped me more than was necessary to enter and exit the restroom without making me feel ashamed.
Everything Takes Time
Yes, everything does indeed take time! I'm appreciative of the patience with which my caregivers have helped me navigate my days and nights. I was able to maintain my privacy and independence. They also made sure my house was clean and spent time with me. Having assistance with general housekeeping, preparing daily meals, washing and ironing my clothes, and other tasks has truly changed my life. other household tasks.I have benefited greatly from all of these domestic disability services because I have a dust allergy that makes my nose become extremely irritated.. It is therefore fundamental for me to heal comfortably in a clean environment.
Additionally, they connect with me on a human level and ask about my requirements in order to meet my individual needs. They allowed me to express my opinions about getting involved in the community, and I felt very comfortable doing so. Being an extrovert, it makes me feel great that I can participate in a variety of events while using a wheelchair and interact with other NDIS users the help of caregivers.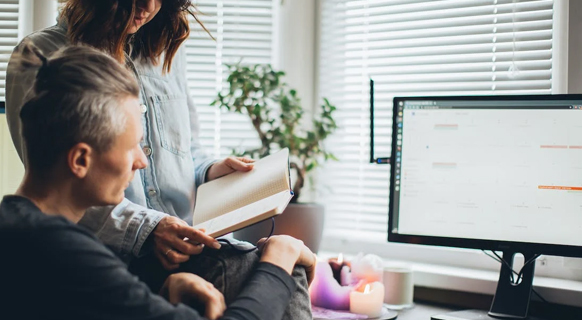 Live Independently & Continue to Do What I Love
I am fully recovered from my hemiplegia after receiving comprehensive disability support from Supported Living Services for six months. I was able to regain my confidence in life because of Supported Living Services. Knowing that I was in good hands with Supported Living Services , my time as an NDIS participant receiving NDIS funding has diminished my worries post-stroke. From living arrangements, household tasks and personal care, I was in good hands with Supported Living Services . Having it during my healing process has truly prepared me for anything that may come my way.
I currently oversee the curators of art for a gallery. I did experience a brand-new beginning when I met my charming fiancé. She is an art curator herself, and she has been quite encouraging to me as I transition to a healthier lifestyle. We often inspect our bodies and keep an eye on our health. Our daily routine lowers the possibility of another stroke attack. She was by my side during the COVID-19 self-isolation period, and for that, I am sincerely grateful. We are grateful for each other's support despite the fact that our wedding was postponed, and everyone in our immediate vicinity is secure.
Taking the first step toward an independent life you deserve
Supported Living Services prioritizes your environment in addition to your disability support in order to increase your level of independence. We think that maintaining a clean and orderly home directly affects your progress toward your life's objectives. For those who require a little more assistance with household tasks and personal hygiene, our Household Tasks and Personal Care Assistance funded by NDIS is a game-changer. Additionally, you have the opportunity to pursue your passions thanks to this flexible and home-based disability support.
Our strategy for household tasks and personal care assistance is completely under the discretion of people in the Northern Suburbs who are eligible for the NDIS and who are applying for it. We are prepared to offer you a sanctuary of safety where everything is taken care of for you, improving your physical and emotional health unlike anything else.