As someone living with a disability, or a parent or guardian of someone with a disability, the National Disability Insurance Scheme (NDIS) can offer lots of opportunities to access the support needed to live a fulfilling life.
However, the NDIS can also be difficult to understand. There are numerous stages you must do if you are a new participant in the NDIS in order to have your eligibility evaluated. Application forms need to be completed then, if you're deemed eligible, you meet with the NDIS Service Provider to create your first plan, define your short-term and long-term goals and make a decision regarding the future administration of your plan's financing.
To learn more about your choices for controlling plan funding, click here.
The supports that is part of your plan is a crucial aspect of your experience with the NDIS. Your disability support worker helps you work towards achieving your goals, build your independence and improve relationships with your community.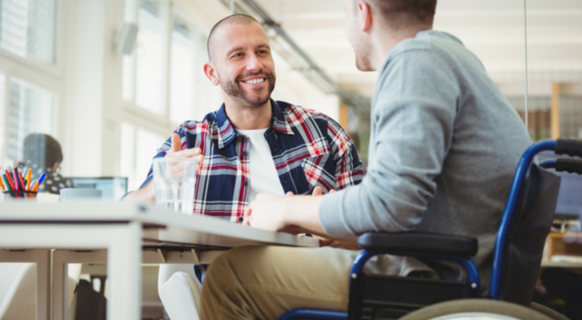 NDIS supports are broken down into three categories. Core Supports, Capital Supports and Capacity Building Supports.
Core Supports
Your core budget is for support that helps you in your day-to-day life. These are made to improve your basic living skills and support your involvement in regular neighborhood events. The four main NDIS Core Supports are as follows.
Assistance with Daily Living:- These supports can be used to assist with daily tasks like cleaning, cooking, and dressing. These supports aim to help you live as independently as possible.
Transport:- This is the assistance you need to pay for transport to and from your job, school, or any other community or recreational activity. You may choose to use a taxi or public transport depending on your needs.
Consumables:- These are items that can be used to provide safety, personal, and assistive care. They include equipment, nutrition, medical products, and specialized clothing. These do not include medications.
Social and Community Participation:- To help you get more involved in your local community. This could include recreational and social activities.
Capital Supports
Capital support is for large expenditures that help you reach your goals over a longer time. Capital supports are often 'one-off investments' that help you build your independence. They usually require approval from the NDIA before being purchased. NDIS Capital Support can be divided into two types.
Assistive Technology:- This includes funds for items like wheelchairs, vehicle modifications and standing frames, vision equipment, and assistive devices in bathrooms and kitchens.
Home modifications:- These funds are not flexible and should be used according to your plan. You may be able to live independently at home with handrails and ramps.
Capacity-building Supports
The NDIS may cover a variety of capacity-building support options, depending on your disability or individual goals. This support group is designed to help you build your independence as well as skills. These supports are essential in achieving your long-term goals.
These are the categories that NDIS Capacity Building Supports fall under:-
NDIS Support Coordination:– Assistance in understanding your plan's workings. Disability Plan Services' Support Coordinators can help you find the right local support for you, navigate the NDIS and solve any problems you might have. To learn more about support coordination, click here.
Improved Living Arrangements (ILA):- This program helps you find and secure the right accommodation. This could include assistance with property inspections or negotiating lease terms.
Funds to Support Your Participation in Community Activities:- Increased social and community participation funds that will support you to take part in activities like sports coaching or classes that will help you become more independent.
Finding and Keeping a Job:- This category is an essential part of many plans. It supports you in finding, obtaining and maintaining employment, such as assistance with resumes and support during interviews.
Improved Relationships:– Funds support like psychology and behavioral therapy to help you make positive changes in your life that will improve the quality of your relationship.
Improved Health and Wellness:- Help to maintain or improve your physical mobility and well-being with support such as personal trainers, exercise physiologists and dietitians.
Improved Learning:- Support with the transition from school to higher education, or with support with skills training, advice, and assistance with applications.
Improved Life Choices:- Improved Life Choices helps you to improve your organizational and financial skills. Improved Life Choices includes funding for plan management. Plan Management is available to assist you in keeping track of your plan's funding and providers. Learn more about Plan Management.
Better Daily Living:- This program helps to finance the development of basic skills through activities like physiotherapy, occupational therapy, speech therapist, and early childhood intervention. These supports will help you get more from your day-to-day life.
Disability Plan Services:- Disability Plan Services can help you understand how your NDIS plan works, and the funding that you are entitled to. Our NDIS Support Coordinators are available to help you understand your plan and make the most of the funding.