Transport is a component of everyday life that allows us to access a variety of places to carry out our daily activities. If it's by train, bus, taxi, cab, personal automobile or bicycle, or any other method of transport, every day transportation allows us to connect with people, manage our businesses and discover new destinations that enrich our lives.
In particular, in the lives of people with disabilities! If you are unable to navigate on their own without assistance, having a hassle-free transport system is a true advantage for those. If you're an NDIS participant, it's important to be aware of NDIS transportation assistance options you can avail when you are in need.
But, before jumping right into the NDIS's transport assistance options Let's take an overview of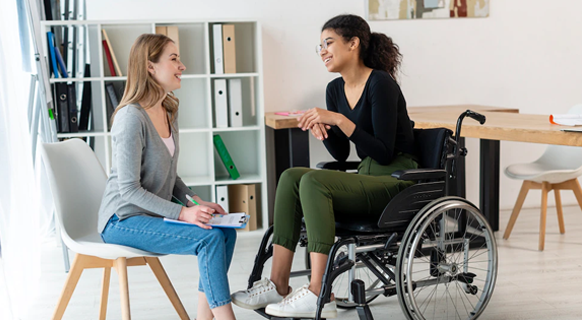 What exactly is Transport Assistance?
Transportation Assistance provides a complete transport service that is specifically made specifically for NDIS participants. It provides them with the required support for their travel needs.
To make sure you are comfortable for a smooth journey, the vast medium of transportation is wide, however is limited to vans, taxis buses special vehicles and taxis that are designed to go alongside wheelchairs.
If you are looking to avail transportation assistance from the NDIS You should know that various forms of transport assistance is available for you to pick and choose from. The assistance in transport fall under the National Disability Insurance Scheme (NDIS) fund support arrangements.
The types of transport assistance available to NDIS Assistance
In general the NDIS provides four main forms of transport assistance programs for NDIS participants.
Private Transport Assistance
This is a self-proclaimed transportation assistance you can avail through the NDIS. In this case, you can contact Uber, taxi or a specially-designed vehicle to collect you from the indicated location and drop you at your desired location. Individually, you do not need to take a ride with other passengers. Additionally, you can shop for groceries, visit your doctor, or go to any gathering at your leisure.
Community Transport Assistance
In the title the name is enough to give you an idea of the type of transportation assistance it could be. In this case, instead of traveling on your own, you were required to join the collection of NDIS participants to travel along with them.
Typically, these transports involve either a van or a bus that is accessible for wheelchairs to provide the convenience of a journey. The van or bus will be stopped at various points and ensure the safety of all passengers' transportation to and from.
Shared Transport Assistance
Shared transport assistance occurs when you enhance NDIS to meet your travel needs and request that they collaborate with others who have the same travel destination.
Once you have identified NDIS participants, officials will make the required vehicle arrangements and link you to your travel companion. Based on the number of participants they will offer you an Uber, taxi, or minivan in line with.
Assistance with Public Transport
Public transport refers to transport services provided by trains or buses. The NDIS provides and supports public transport only when you take buses and trains with NDIS transportation assistance. It is possible to take your NDIS helper throughout the journey by bus and train to enjoy a smooth and easy journey.
Custom-designed Specialized vehicles
The NDIS has the option to modify and customize a vehicle in accordance with your needs. The NDIS will not be able to cover the full price of the vehicle but only for the modifications. After the modification
It is easy to get in and out of your vehicle using a wheelchair or not.
Bring your wheelchair with you and lift it into or out of the vehicle with the help of NDIS support staff.
Find help for secure transportation while seated in your wheelchair
Use the vehicle using technological controls or other modifications.
However, it is important to take note that the NDIS cannot cover the whole costs and you should first confirm if there is a viable alternative or not. If they are, they won't pay for the cost, and in the event that they aren't, they typically pay for the modification to the vehicle.
Access Foundation is Your Destination For Help With Transport Assistance
The best option for transport assistance is to make it an option for those who prefer to complete their tasks by and require only just a little assistance to move about comfortably and without trouble. If you require assistance with transport to finish your work contact NDIS officials. Contact your plan administrator immediately and request the details for you onboard.
But, you can also enrich Support living Services for additional assistance and support on the NDIS's transport assistance service. We can provide our expert plan managers to discuss and discuss your transport needs.
We are a well-known NDIS transportation assistance provider which has assisted many disabled individuals receive the appropriate transport assistance assistance and funding through the NDIS. For more information and guidance, get in touch with us today!