National Disability Insurance Scheme (NDIS) is a life-changing support system for Australians with a disability. It provides funding for necessary care and services, so people with disabilities can live more independently and participate fully in the community. And, more importantly, living comfortably with the dignity and respect they deserve.
There are many NDIS services provider options out there. They have different levels of experience, cost, and quality of care. To help you make an informed decision, here are eight tips for choosing the right one for you or your loved one.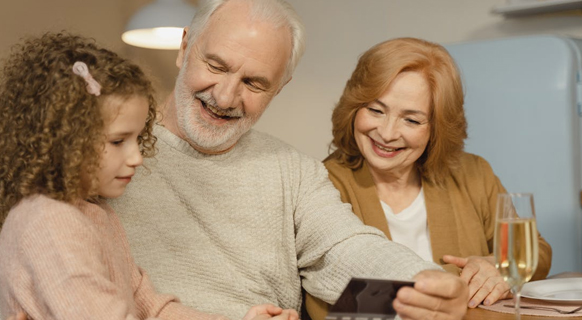 1. Define Your Service Needs
First and foremost, it's best to identify your needs. What kind of care or support do you or your loved one need? Is it for daily living, respite, transport, housing, employment, early childhood intervention, or health and wellbeing? These questions will give you a better idea of the kind of provider to look for.
Once you've determined what services are needed, you can start shortlisting providers that offer those specific services. While there's no one-size-fits-all solution, this approach will make your search more manageable. Assessing your current condition could be your guide in selecting the right NDIS provider.
2. Check The License Of The Provider
Licensed, insured, and bonded NDIS providers are your best bet. These important documents assure you that the provider is legitimate and has the necessary qualifications. Above all else, it shows that the insurance providers meet and comply with the NDIS Practice Standards and Code of Conduct.
To check if your care provider is licensed, you may visit the National Disability Insurance Agency (NDIA) website. You can also contact the NDIA to verify your provider's license and other credentials. Checking for these essential things protects you from fraudulent and subpar services. This way, you have peace of mind knowing that you're getting the best possible care.
3. Consider Their Experience
As you narrow down your choices, consider the NDIS provider's experience as well. How long have they been providing services to people with disabilities? The more extensive experience they have, the better. It's an indication that they know what they're doing and are up-to-date with the latest care methods.
Moreover, having many years of experience under their belt usually means having a good track record. You may ask the care provider for references from their past clients. This way, you can get first-hand information about the quality of their services and give you an idea of what to expect.
An experienced provider is also more likely to have established connections with other support services in the community. These networks can benefit you greatly, especially if you or your loved one needs more than one type of support.
4. Ask About Their Value Proposition
As mentioned, not all NDIS services are created equal. Each has its own strengths, weaknesses, and areas of expertise. When making your decision, it's essential to ask about their value proposition.
What is a value proposition? It's a statement that outlines what the NDIS provider does, how they do it, and who they do it for. In other words, their unique selling point sets them apart from the rest of the competition. This differentiation will help you understand what the provider can do for you or your loved one.
Asking about their value proposition will give you an insight into what they can offer and if it meets your specific requirements. It's also a way to gauge their level of commitment to their clients. A provider that takes the time to explain its value proposition is usually more invested in providing quality services.
5. Evaluate Their Response To Your Inquiry
Customer experience and service are essential factors in the healthcare industry, including NDIS providers. How they respond to your inquiry is usually a good indicator of their best interest in mind.
First, they should be able to answer all your questions in a professional and timely manner, especially when it comes to delicate matters. Second, they should be able to provide you with the specific information you need. If these two criteria are met, they'll likely treat you the same way once you become their client.
6. Get Multiple Quotes
There's no doubt that it can be tempting to choose the first NDIS provider you come across. However, it's advisable not to do so. In most cases, it's best to get multiple quotes from different disability insurance providers. This way, you can compare the services and costs side-by-side and make an informed decision.
You may ask about any hidden fees or additional charges that may not be included in the quote. It would also be helpful to get an itemized list of services so you know what you're paying for. One way or another, getting multiple quotes ensures that you're getting the best services at the most reasonable price.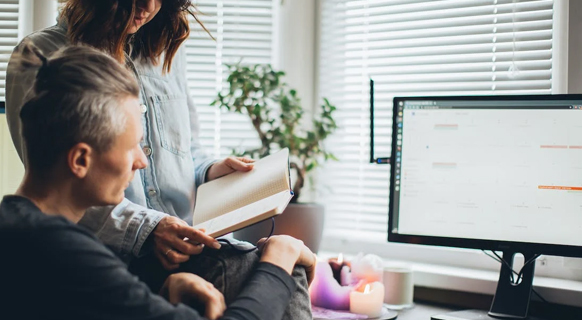 7. Check Out NDIS Service's Website
In this day and age, most businesses have an online presence, and NDIS providers are no different. A website is a digital storefront that allows clients and prospects to learn more about the organization. It's where you can find their contact information, services offered, and even client testimonials. It's also a great way for customers to evaluate if the service provider is reliable and trustworthy.
When checking their website, you may see their platforms and processes for providing care. You may check if they offer telehealth services, which can be beneficial during the pandemic. You can also get an idea of their work approach and methods. If you want to know more about the people behind the business, most sites have a "Meet our Team" page. This is where you can learn more about their quality of care and insight into their character.
8. Read Customer Reviews
After you check their website, the next step is to read online customer reviews. Client testimonials are a valuable resource that can help you understand what it's like to work with the NDIS provider. It also allows you to see things from the customer's point of view, which is crucial in making an informed decision.
When reading reviews, check if it's genuine and from a credible source. If possible, contact some customers directly to get more honest feedback. You may ask about their experience working with the provider and if they would recommend their services. This way, you can be sure that the testimonials are accurate and not biased in any way.
Furthermore, it's common when you read negative reviews about a business. However, don't let this discourage you from working with them. Just weigh the pros and cons carefully and make your best judgment. After all, not all customers have the same expectations.
Conclusion
Choosing the right NDIS provider is a crucial decision that shouldn't be taken lightly. The process can be overwhelming, but it's essential to take your time to find the best one that suits your needs.
Use these tips here as a starting point in searching for the perfect NDIS provider. And always remember to trust your gut feelings. After all, the quality of care you receive will significantly depend on the service provider you choose.
Disclaimer: The statements, opinions, and data contained in these publications are solely those of the individual authors and contributors and not of Credihealth and the editor(s).
Call +91 8010-994-994 and talk to Credihealth Medical Experts for FREE. Get assistance in choosing the right specialist doctor and clinic, compare treatment cost from various centers and timely medical updates
Disclaimer: The statements, opinions, and data contained in these publications are solely those of the individual authors and contributors and not of Credihealth and the editor(s).
Call +91 8010-994-994 and talk to Credihealth Medical Experts for FREE. Get assistance in choosing the right specialist doctor and clinic, compare treatment cost from various centers and timely medical updates